Professional Restoration Service
Total Care Restoration's team members have passed rigorous tests to ensure that they are knowledgeable and capable of handling complex restoration projects.  Staff receive continuous training and are briefed on a project's specifics before arriving on-site.
Also they receive information about alternative solutions that most companies do not offer. Total Care Restoration firmly believes in the importance of working with a highly trained team and empowering them to solve problems quickly. Total Care Restoration understands that the competency and professionalism of the staff is a reflection of the entire company.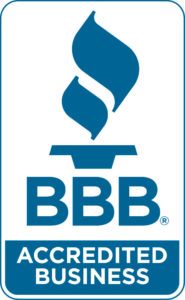 Your Satisfaction is Our Guarantee. Water damage restoration is the primary focus at Total Care Restoration. The team is committed to meeting and exceeding all of your expectations.
In addition, our goal is to complete your restoration with a high level of care, and provide you with peace of mind that the problem has been fixed not only the symptom. At Total Care Restoration we look forward in helping you!
If you are ready to start your water restoration project, please do not hesitate to contact the Total Care Restoration offices and they will advise you on the next steps in order to move forward as quickly as possible.
Water Restoration Miami
Even-though our home is Miami, we do Water Damage Restoration and we work all over South Florida. Because we are experts at finding leaks, and stoping any damage, you can get a Free Inspection For Any Water Damage Restoration.
We pride our selves in being a  Top-Tier Water Restoration Company In Miami.
We service all of South Florida:
Miami
Broward
Palm Beach
Monroe & More 
Check Out Our Google Reviews
Teresita Perera
19:10 21 Oct 17
We called and got an immediate response. We had a window leak after the storm and had damage to the drywall and carpet. They arrived on time, I was explained the entire process before they started the work. Very professional, they were prepared and worked non-stop. Strongly recommend.
Gustavo Santos
18:25 08 Aug 17
I have been in the insurance industry for over 21 years and have not found another company as professional, Trustworthy, and upstanding as the team at Total Care Restoration. I recommend them to all my clients and they always provide excellent service and professional results! But best of all... my clients are happy!!!
And Our Yelp Reviews
Free Infrared Inspection
As an additional service, at Total Care Restoration, we offer a free infrared inspection to help identify any additional and secondary damages. Also, we will help create a plan to fix ALL damages.
So you can feel confident that every problem will be dealt with in a timely and effective manner!
Mold Remediation Residencial and Commercial 
We are licensed by IICRC and our expert mold technicians will help eliminate any type of mold.
In addition, we use all the latest equipment and techniques. If you ever had a failed mold remediation, do not hesitate to contact us.
We will get rid of it for good.
Prices that Won't Hurt Your Pocket
First of all, cleanup can appear overwhelming, and the cost of any restoration can seem staggering. Clients want a complete service but can be intimidated by the costs of a well-done restoration job. Total Care Restoration is striving to be the top-choice for Miami water damage restoration.
Also, Total Care Restoration works with almost all insurance companies and bills them directly; avoiding unnecessary out-of-pocket costs and tedious reimbursement process. Finally, restoration services are usually covered under "emergency service mitigation service coverage" as part of a property insurance policy.
Call Total Care Restoration today to see if your insurance plan qualifies.
Stop Water Damage 
Your insurance company requires you to stop water from causing further damage to your home or business. Much of water damage starts from your roof.
If you need a tarp or roof wrap to help protect your home and stop roof leaks contact us.
Many water restoration companies in Miami do not offer tarp or roof wrap services. But we do, and we would love to help you.
Our Ratings Speak For Themselves!